If you want to play android games on your PC or laptop then you should have the best android pc emulator. We have reviewed the top 10 android emulators that made for windows 7,9 and 10 version
Are you excited to try out the Android operating system on your Windows 10 laptop using an emulator? Not only would this deliver a larger screen for your favorite games, but you can also enjoy your favorite productivity apps from a brand new perspective. We've got great news for you because numerous emulators can make this a reality.
There are dozens of emulators available for Windows 10, Linux and even Mac OS. We've analyzed more than a dozen of these to compile a list of the 10 best ones for you. Our team tested features such as the Android version, compatibility with games and support for productivity applications to deliver the most comprehensive android emulator reviews on the Internet! Here is more on Android emulators and the top 10 Best ones today!
What is an Android Emulator?
An Android emulator is a unique program that creates an environment in which Android applications can run and execute user commands. It is built on a customized Linux kernel to reduce dependence on system resources. This emulator can mimic hundreds of different Android smartphone or tablet models. They are listed down in a menu within the setup pages of every android emulator. Thus, if you're creating software for a specific model, you can emulate that model on your laptop through the emulator.
An essential function of the Android emulator for pc is that it enables you to run open source apps without having to root a device. Rooting gives you developer access to the Android operating system so that you can make adjustments that fit your needs or run open-source apps. It is dangerous and can destroy the functionality of your smartphone or tablet. Thankfully, an android emulator provides an environment where you can test this type of open source application safely.
This software platform is also an excellent facility for playing Android games. Thanks to advancements in graphics rendering in the Android programming language, there are numerous thrilling games built for smartphones and tablets. You can enjoy these games on your Windows 10 laptop or desktop by using an Android emulator. As such, it is a versatile, powerful digital platform.
Why you should use an Android Emulator
There are numerous reasons why you should use an Android emulator in your Windows 10 laptop or desktop machine. Firstly, it is an excellent resource for Android app development. You can use the emulator to create the exact internal environment of any smart device that you want. In this way, you can quickly develop model-specific Android applications.
Secondly, an android emulator for windows provides a method through which you can play Android games with precisely the same experience that you'd get on a smartphone or tablet. Best of all, you can attach peripherals such as joysticks, gamepads, headphones, or cameras to your machine to enhance the gameplay experience.
An Android emulator is also an excellent spot for you to test applications safely so that you don't cause harm to your smartphone or tablets. This is especially in cases when you need to check open-source apps that can brick your smartphone or tablet. The Android emulator acts as a safe sandbox for experimental development.
Top 10 PC Android Emulator Reviews
BlueStacks [Old is Gold Android Emulator]
BlueStacks is a top-rated freemium Android emulator software for Windows 10. It enables you to create an Android environment in which you can run smartphone apps and games such as Whatsapp Messenger and Candy Crush Saga. This emulator runs Android 4.4.2 KitKat, so it supports the majority of the Android apps available today. Installing BlueStacks is very easy because all you have to do is download an exe file and double click on it to run the android emulator for windows.
This emulator requires 2GB of RAM and 9GB of ROM to operate appropriately, so it is reasonably resource-heavy. During installation, BlueStacks requires that you enable Application Communications and App Store Access so that the emulator can access the Google Play Store and the Amazon AppStore. BlueStacks takes only a few moments from activating the installer to full operation. Moreover, this emulator for pc has a user-friendly interface, which makes it very easy to install and operate Android applications on your Windows 10 computer.
Pros
It is effortless to install
BlueStacks runs a reasonably recent version of the Android operating system
This emulator is extensively constructed for game applications
It does not spam you with updated messages
You can run it on full screen or in a custom-sized window
Cons
It is Freemium so you have to pay a $2 monthly fee to experience full client support
Its interface is cluttered with app download links
It is more of an app launcher than a fully-fledged Android emulator
GameLoop [Android emulator for Tencent Games on Windows]
Previously known as Tencent Gaming Buddy, GameLoop is a fantastic Android emulator aimed at gamers. It is fundamentally developed to ensure the rapid execution of Android apps, fast graphic rendering, and quick input recognition. This emulator enables you to map keyboard and mouse controls very easily in your Android games. Due to these characteristics, GameLoop is widely regarded as the official Android emulator for sports such as PUBG: Mobile as well as Call of Duty: Mobile.
A notable feature of GameLoop is that it comes packed with games from Tencent. However, you can run other types of Android apps within its emulation environment. Despite this, they will not run as effectively as you would desire due to the game-centric nature of this emulator. GameLoop is freely downloadable as an exe file and will install in your Windows 10. If you love playing Android games and would like to enjoy them on your laptop or desktop machine, GameLoop is the best android emulator for the pubg game that you need.
Pros
It is developed specifically for gaming
This emulator enhances application performance
It comes already packed with games right out of the box
It is free
The installation process is quick and efficient
This android emulator for pc is not resource-hungry
Cons
It does not run non-game applications efficiently
Nox Player [Gaming Android Emulator for PC]
Are you an avid Android gamer? If so, Nox Player is your perfect emulation companion. The emulator delivers game-centric performance because it is packed with numerous enhancement characteristics. For example, Nox Player allows you to key-map your keyboard and enable game controller support.
A unique facility is that Nox Player can even key-map gesture controls to activate functions such as pressing on keyboard direction buttons to swiping left or right. Nox Player is always under development, so you always get the best functionality upon updating it. Best of all, this best android emulator for pc is completely free!
Pros
This is a perfectly game-centric emulator
You can easily key-map this emulator for an efficient gaming
It allows you to map out gestures on your controllers
This emulator receives consistent updates for maximized operation
Cons
It is not for app development
This emulator does not come with any game apps installed
MeMuPlay [Android Free PC Emulator]
MeMu is an Android emulator that is very popular with gamers. It is freely available and highly unique because it can support both Intel and AMD processor chipsets. This gives you the flexibility to install this software in any type of motherboard setup. This fantastic android emulator for windows also supports numerous versions of Android, such as KitKat, Lollipop, and Jelly Bean so you can install a wide variety of apps.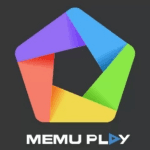 MeMu received a strategic update in mid-November of 2019 that increased its capacity to operate as a platform for productivity applications as well. You can run multiple sessions of MeMu at the same time to test games or applications and this grants you a high level of flexibility. This emulator for pc is enhanced with smart keymapping, which makes it ideal for using gamepads or other peripherals to play Android applications on your laptop or desktop machine. As a result, it is one of the best android emulators for pc.
Pros
It is a free android emulator for pc
This emulator can create multiple instances
The emulator is fully compatible with AMD and Intel processors
MeMu can handle various versions of Android OS
It delivers smart keymapping for enhanced gameplay
Cons
It does not come with games bundled in
KOPlayer [Popular Free Android Emulator For Windows 10 ]
The KO Player is a popular software emulator that you can use to run Android applications on your Windows 10 laptop or desktop machine. This emulator is unique in that it can run both productivity applications and games. By delivering access to Google Play Services, KO Player empowers you to download apps into the emulated environment.
This android emulator provides excellent facilities to ensure easy interaction with Android games or productivity apps. For example, KO Player helps you to map the keyboard and mouse to perform activities such as swiping or zooming into the Android interface. In doing so, playing games and interacting with productivity apps becomes easy and straightforward, so if you have windows 7 -8 users this emulator is especially for you.
Pros
It is easy to install within your Windows 10 machine
KO Player runs both games and productivity apps
It enables you to download apps on demand
Keyboard and mouse mapping are very easy to perform
Cons
It is filled with advertisements
Genymotion [Best Developer Android Emulator]
Do you enjoy creating Android applications? If so, the Genymotion emulator is perfect for you. This emulator empowers you to test your applications on a variety of smart devices without actually owning them. Genymotion puts a variety of Android devices at your disposal, and you can load them with any Android version. This is a great facility because it empowers you to try out applications with speed and convenience.
A fabulous feature of Genymotion is that it empowers you to switch from one virtual device to the next with ease. Even better, you can also access this emulator on your Windows 10 laptop as well as the Cloud. Thus, if you need to test heavy applications, you can run them on the Cloud so that the Genymotion servers can assist with the processing power. This android emulator is free, but you can purchase additional options to enhance its performance.
Pros
It is a development-centered emulator
It provides numerous Android phone models for you to choose from
You can run it on your machine and the Cloud at the same time
You can utilize their servers for additional processing power
Cons
It is not good for gaming
ARChon Emulator [Best Android Online Emulator]
When it comes to unique operations, ARChon takes the cake. This emulator is packaged as a Google Chrome extension. Upon installation, this online android emulator activates your browser such that it can effectively run Android games and applications easily. ARChon can run in any operating system such as Windows 10 or Linux as long as you've got the Google Chrome browser installed. It seeks to deliver convenience by activating your browser for Android compatibility.
Installing ARChon is a fairly challenging procedure because you need to install it as an extension. Having done so, acquire the APK file for any Android app or game you want to use and install it in this emulator. Note that you may need to adjust your APK files to make them operate in the new Google Chrome environment. Despite being difficult to set up, ARChon runs fine after you activate it. It is definitely a unique online android emulator.
Pros
ARChon provides convenience
It can fit in any operating system as long as there's a Google Chrome browser installed
It boosts overall convenience
This emulator empowers your browser significantly
Cons
It is very difficult to set up
The emulator does not come with any games or applications installed
Phoenix OS
One of the most well-balanced Android emulators available today is the Phoenix OS. This fantastic emulator operates as a gamer's playground and a development sandbox at the same time. In addition to providing direct access to Android game apps, this emulator also provides a highly functional desktop interface as well.
Phoenix OS runs on Android 7.1, so it is capable of supporting the most recent apps. A unique facility of this emulator is that it contains Google Play Services. This gives you direct access to the Google Play Store, where you can link your account and download Android apps. You can download Phoenix OS at no cost from its official website. It arrives as an ISO so you can run it from a live USB or within a Virtual Machine (VM). Furthermore, you can learn a lot more about it from its XDA-hosted forum pages. Phoenix OS ticks all the boxes of efficient Android emulation, so it is one of the best android emulators.
Pros
Phoenix OS is both a gaming and development emulator
It is very easy to use
The desktop environment delivers a versatile, flexible interface
The emulator runs on one of the most recent Android versions
You can run it in a VM or even a Live-USB
Cons
It does not come packaged as an exe for easy installation
Remix OS Player [Latest & Updated Android Emulator for PC]
Developed by Jide, the Remix OS Player is one of the latest Android emulators in the industry. This emulator runs the Android Marshmallow operating system, and so it is capable of hosting even the most recent Android game apps. A major benefit of the Remix OS is that you can download it as an exe file for easy installation.
This emulator is immensely game-centric, so you can enjoy a very intuitive user interface. Remix OS Player has numerous features that appeal to gamers, such as customizable toolbars. This emulator is great because it can run multiple Android games at the same time. It has a very clean desktop that presents productivity and gaming apps, so you're empowered with dual capability. While Remix OS does not receive updates anymore, it is very stable and capable of running even the latest Android apps, thus making it one of the best android emulators for windows 10.
Pros
It has a clean interface that you can use for gaming or app development
This emulator is easy to download and install
It provides great features for gamers such as dual gaming ability
You can run it full screen or as a dedicated window
Cons
It does not receive any updates from the developer.
Bliss OS
With Bliss OS, you get an outstanding emulation experience because it does not run as a standalone exe program. Instead, Bliss OS runs as a Virtual Machine (VM). It is essentially an ISO that you can activate through a VM program. You can also run it through a live USB Stick. Bliss OS functions like any other operating system that you've handled before but with an Android flavor.
Whether you boot it from USB or run it inside a VM, Bliss OS will run games and productivity apps effectively. A significant benefit of this android emulator windows 10 is that it uses the reasonably recent Android Oreo so you can expect to enjoy the performance benefits that come with this version. Bliss OS play emulator is resource-hungry, so only install it on a laptop or desktop machine that has substantial RAM and strong processing capability. Best of all, Bliss OS does not cost a penny!
Pros
Bliss OS comes as a Virtual Machine, so it provides enhanced versatility
You can run it on a Virtual Machine or on a live USB stick
This emulator uses the relatively recent Android Oreo
It is completely free
Cons
It is heavy on your computer resources
It does not come with games or productivity apps pre-loaded
FAQ
Q: Can these emulators run in Duo Core laptops and desktop machines?
A: Yes. They are designed to use or moderate resources on your computer.
Q: Can I download and use Android applications through an emulator?
A: Yes. You can download apps after activating the Google Play Services in the emulator.
Q: Can I repurpose a development sandbox emulator for gaming?
A: Yes, you can. A development emulator can be used for gaming, but the opposite is often not possible.
Q: Can I install an Android emulator in Windows 10?
A: Yes, you can. Windows 10 is highly compatible with emulation software.
Overall
Android is definitely one of the most popular operating systems in the world. It is versatile, beautiful, user-friendly, powerful, and light at the same time. Its most recent iterations such as the Android Go Edition can run even on the most budget smartphones and tablets. You can extend the Android experience to your laptop or desktop machine using an android emulator. This is special software that creates an Android environment in your Windows 10 or Linux computer. The emulators described above are the most effective ones that you can get today because they are capable, light on resources, and versatile as well. They can fit in any Windows 10 computer system for Android gaming and development.