Most of the times when we find ourselves with nothing to do when waiting in queues, at offices, at health centres, in meetings and sometimes in school too! During these times, we use our smartphones to stay entertained. The apps contained within come in very handy for this purpose. While games and social media are fun, they can get boring over time. However, quiz apps never get boring because they can stimulate your mind consistently without causing mental lag.
There are very many Android quiz apps that we can download and enjoy during our free time. They stimulate our minds using images, animations, voices, videos and text content. Not only are they entertaining, quiz and trivia apps are also educational so you can always learn something new. We have analyzed dozens of the most popular ones to bring you this comprehensive review of the best quiz apps.
Why You Should Use Quiz App
Nothing helps to while away free time better than an Android quiz or trivia app. These amazing apps are packed full of features that amaze you in a casual, entertaining way. They can capture your attention in an interesting way using animations, videos, textual content and music. This gears you up and prepares your mind for leisurely stimulation.
Some online trivia games multiplayer apps have recognizable cartoon characters while trivia apps contain your favourite celebrities. In these ways, they can take you down memory lane or keep you connected with your favourite celebs. Through these media, Android trivia and quiz apps provide constant entertainment for you.
They provide learning opportunities
It is said that any time is a great opportunity to learn something new and trivia, as well as quiz apps, make this very clear. By asking you some interesting questions, they enable you to think, research and provide answers according to your capability. The questions can cover a wide variety of topics ranging from nature, politics and pop culture to law as well as technology. By discovering the answers, you can learn something new every day. Android quiz and trivia apps are a great way to increase your general knowledge. In addition to being fun and engaging, they are your digital teachers.
Whenever you learn a new fact or exert thought processes, your mind grows. Android quiz and trivia applications provide a great set of mental exercise tools. They help your mind to grow through consistent exertion by asking you questions and accepting your answers. Some of the quiz questions can be quite challenging for example those requiring calculation. They can require much more than just research by prompting the skills of logic, comparison and comprehension. In doing so, they force you to utilize your mind in ways that you have not done before. This creates a chain of thoughts that result in the mental growth.
A unique feature of Android online trivia games multiplayer apps is that you can use them to inspire teamwork. For example, the trivia questions can be shared with your friends and whoever gives the answer gets a point. In addition to that, they can promote interaction on social media through dedicated links and buttons. This way, you can share laughs, smiles, puzzles and answers with other people. By inspiring cooperation, the Android quiz and trivia apps promote social interaction. This can bring you closer to your friends, colleagues or family members. Promoting social interaction is a fantastic characteristic of Android quiz and trivia applications.
Top 10 Best Android Quiz App & Trivia Apps
94% – Quiz, Trivia & Logic
This is an intriguing Android game that provides quizzes, trivia questions and logic tests. In 94%, you answer a series of random questions that will either test your knowledge, understanding of entertainment or mathematical capability. The objective of this game is for you to provide your best answers. If your responses match 94% of those programmed into the game, you win!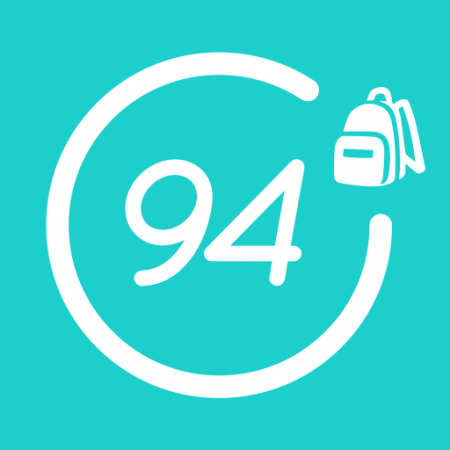 This quiz app has been developed by Scimob and enables you to enjoy hours of excitement. 94% contains hundreds of questions so you can play it by yourself or with friends for a long time. The game asks questions such as "What do you do first thing when you wake up in the morning?" "Animals hatched out of an egg" and "What's out of order?" The game provides point rewards and even has a ranking system. With 25 million players around the world, 94% is an excellent game for you to play.
Why it is best for you?
94% is a great game for you because it provides an opportunity to learn numerous things across a wide variety of topics. This best trivia app is based on trivia, quizzes and trivia. As such, it has no shortage of questions for you to answer and fun experiences too!
QuizUp
Quiz Up is an Android game that contains a collection of trivia games which you can play and enjoy. It is unique because this game can connect to the Internet so you can share your experiences with friends or family across social media. You can post your interests on a variety of topics through this game. It also enables you to create your own quizzes and connect directly with millions of other players that have the same interests from across the globe. Quiz Up is an application that combines trivia and social networking.
Created by Glu Trivia, this free android quizzes app provides challenges that you can share with other friends over social media. Upon winning, you earn badges which signify that you're the best player in the world at a specific set of topics. How's that for bragging rights? Quiz Up asks you questions on topics such as Disney, Harry Potter, Sports, video games, the Internet and so much more.
Why it is best for you?
This Android quiz app is the best for you because of its sheer variety and capabilities. There are more than a thousand different topics that you can choose from and millions of players as well. The game enables you to meet and connect with other people from around the world and enables topic communities. To top it all off, Quiz Up contains memes and daily tournaments to crown the best in the world!
Quiz: Logo game
The most recognizable part of a company is its logo and this game tests if you know the brands that specific logos represent. Quiz: Logo provides 2625 different logos for you to guess their respective companies. These logs are sourced from all over the world but the American and Canadian logos have special levels that you can unlock. Throughout the Quiz: Logo game, there are 86 different levels that exhibit increasing difficulty as you go along.
While playing this quiz app, you can collect 44 achievements in Google Play Games, compete over a global network through two leaderboards and utilize 6 different hints to complete levels quicker. You can also keep track of your statistics and overall progress throughout the game. This game was developed by Lemmings at Work and is completely free to download and play. Thanks to these characteristics and more, the Quiz: Logo game is the ultimate Android logo game to keep you occupied on the go!
Why it is best for you?
This free android quizzes app is most ideal for you because it is easy to play, very entertaining and also educational. The Quiz: Logo game exposes you to the branding of various companies around the world. This increases your knowledge of enterprise at no cost at all! With 86 levels, it can keep you thoroughly entertained.
Trivia Crack
This game is all about trivia and your knowledge of television shows as well as movie characters. Built by Etermax, Trivia Crack is the most downloaded trivia app game on Google Play! It provides a vast collection of fun trivia questions for you to answer. In addition to providing the answers, you can also suggest multiple-choice responses for the trivia questions posed in this app.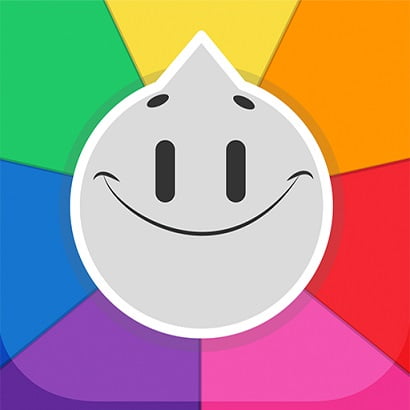 Through Trivia Crack, you can challenge your friends or family to answer queries and win points. This quiz app allows you to explore 6 different levels of trivia questions. You can even let fate decide your questions by spinning Willy the Wheel. Trivia Crack also grants you creative freedom where you can easily create your own questions and utilize different languages in the game. You can play the Single Player Mode or go on Treasure Hunts. When you reply 3 queries correctly, you're able to collect cards for your album. Moreover, you can collect crowns and play real-time in Survival mode. Trivia Crack is a freely available game that dishes out entertainment galore.
Why it is best for you?
This game is excellent for you because of its depth. Trivia Crack provides hundreds of questions spread across numerous categories for you to answer. There are different player modes and even a spinning wheel. You can play this game cooperatively or complete it on your own through Survival mode. There's never a dull moment with Trivia Crack!
HQ – Trivia & Words
Did you know that you can participate in a live game show right through your Android smartphone? This can be done through HQ – Trivia & Words which provides puzzles that you can solve so as to earn prize money. The puzzles range from easy to hard to savage so you can pick the level of complexity that you desire. Simply tune into the game regularly so as to receive new questions to answer for prize money.
With HQ – Trivia & Words, you need to turn on the push notifications on your smartphone. This way, you'll never miss a question session and the opportunity to win some cash. You can even invite your friends to play along so that you can win some extra lives whenever they use your code. This android quiz app is developed by Intermedia Labs and often features special guests such as The Rock, Robert De Niro, Alicia Silverstone and Gordon Ramsay who show up and award millions of dollars in prizes. Touted by publications such as The New York Times as the future of TV, HQ – Trivia & Words is a great free app to get!
Why it is best for you?
HQ – Trivia & Words is ideal for you because it offers numerous opportunities to answer questions and earn money. It is often hosted by celebrities and can keep you updated through push notifications. It is a great game to while away your free time.
Think! Think! : Brain training games for kids
With a beautiful, minimalist interface, Think is a lovely Android visual puzzle game. It has more than 360 different puzzles that are divided into 30 chapters that you can play for hours without getting bored. Think is best played with friends or family so as to inject some excitement and social cooperation. The game was developed by June Software Inc and provides intriguing puzzles complemented by mesmerizing background music composes by the famous Jim Guthrie.
Think is interesting because it encourages you to replace words and letters with images. In this way, you can begin to think visually. The built-in AI assists you to develop contextual awareness so as to play this android quiz app successfully. Furthermore, you can begin to have conversations with the AI in a bid to find out the correct answer for every puzzle. In this way, Think proves to be a freely available, intellectually challenging game.
Why it is best for you
Think approaches puzzles in a very unique way by guiding you towards the answer using hints. The built-in AI uses conversation and visual representations to help you discover the answer to every puzzle. It even offers the opportunity to play in cooperation with other people. In this way, it proves to be a mentally stimulating and entertaining app.
Logo Quiz
Logos are the main, most attractive part of a brand and Logo Quiz tests how many you know. This free title from Bubble Quiz Games contains 3,000 logos which you can guess. The game has a beautiful interface and eye-catching animations along with exciting theme music. As a result, it has been downloaded more than 60 million times by users from all over the world.
Within Logo Quiz, there are unique challenges such as Guess the Color, Food Quiz, Minimalist and Expert Mode. They are distributed across 52 amazing levels and can be explored in 15 different languages. A great feature of Logo Quiz android quiz app is that every Logo receives 5 hints. Interestingly, 12 hints are dropped every 15 minutes so you can expect some help as you play the game. You can easily change logos by swiping across your screen and save your progress in the Cloud! By providing these outstanding features for free, Logo Quiz stands out from the rest!
Why it is best for you
You can enjoy Logo Quiz very much due to the immense variety of logos on offer! The game is very easy to play and you can explore its interface very quickly. It has a small size and is free to download. Through Logo Quiz, you can enjoy mentally stimulating entertainment!
TRIVIA 360
Available at no cost, TRIVIA 360 is an Android game that teaches and entertains you simultaneously! It is built and maintained by Smart Owl Apps to give your brain a boost and improve your Intelligence Quotient (IQ). The game has a collection of interesting trivia questions that are organized into numerous categories such as True/False questions, Landmark Riddles and Flag Quiz among others. To play the game, simply pick a category and see how many right answers you can get.
TRIVIA 360 has a beautiful, friendly interface as well as a score tallying feature. This android quiz app also has a leaderboards where you can view how well you are performing by comparing your scores with those of other players from around the world. A fabulous feature is that you can request puzzles randomly so as to brainstorm and improve your strategic thinking. TRIVIA 360 is therefore a fun way to increase your thinking capacity while learning new information at the same time!
Why it is best for you
This game is excellent for you because it delivers entertainment and an IQ boost concurrently. TRIVIA 360  is easy to learn and captivating to play. Its puzzles are well organized and you can find your way through it with ease!
QuizDuel
MAG interactive hit the nail on the head with this fantastic, free Android game app. QuizDuel is a fun, vivid, interactive and intelligent online trivia games multiplayer where you answer questions on a variety of topics. It is a socially inclusive game so you can involve your friends or family. Through QuizDuel, you can learn a collection of numerous facts and increase your personal knowledge.
This fantastic game has a collection of highlights such as One on One Duels, Monthly Quizzes, the BlitzQuiz and Special Quizzes too. Thanks to these highlights, you'll never get bored when you have QuizDuel on your phone. This game is multilingual so you can program it in your most comfortable language. Best of all, you can customize your profile with a personalized avatar!
Why it is best for you
Through QuizDuel, you can enjoy hours of trivia fun on your own or with friends or family. The game is easy to play and has hundreds of unique questions accompanied by colourful illustrations. It is a sure way to beat boredom!
Quizzland
This is a free app that lets you grapple with interesting questions and enjoy rewards for correct answers! Quizzland was developed by Quiz & Trivia Apps to provide a fun time with friends or family. Through this app, you can answer unlimited questions and discover amazing explanations that will entertain and educate you. The game has built-in queries so you never have to wait for other players to ask any.
Quizzland is available in 17 different languages and you can pick the one that's most comfortable. Throughout the online trivia games multiplayer, you earn coins for every question answered correctly. These coins can be spent to buy hints for the most challenging questions as you proceed. Quizzland has a leaderboard where you can rank high for the most correct answers. Better still, you can invite your friends to play the game with you. Quizzland definitely ranks among the topmost entertaining and convenient Android game apps today.
Why it is best for you
With limitless questions, small file size and amazing graphics, Quizzland is surely a great game app to try out. It has a reward system of redeemable coins and a leaderboard for the best performers. With this game on your phone, you'll never get bored.
Overall
There are fantastic best quiz apps that are available on Google Play at no cost to you that deliver hours of excitement. They expose you to new facts, ideas, games and strategies that can boost your way of thinking. We have compiled a list of the most entertaining ones that you can download today. Get some today and enjoy countless laughs and celebrations of trivia and quiz questions!